Enzyme Peels with Facelogic
Looking for a gentle way to achieve glowing, youthful skin? Look no further than an enzyme peel! With no downtime required, you can enjoy radiant skin in no time!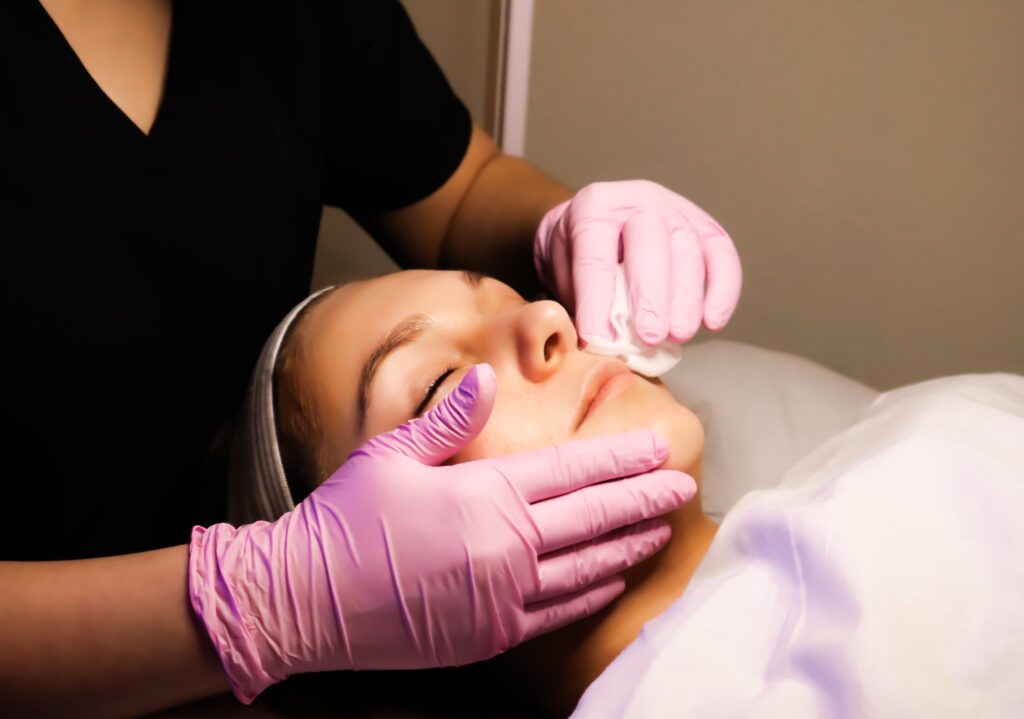 If you're searching for a way to rejuvenate your skin, fade acne scars or blemishes, or even out your skin tone, you might want to consider getting a chemical peel.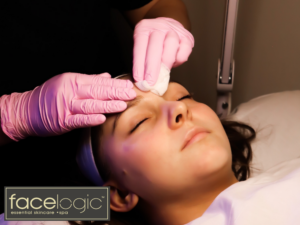 Enzyme peels, also known as Baby Peels, have become a popular option for those looking to improve the quality and appearance of their skin without some of the harsher treatments offered. These non-chemical treatments utilize natural enzymes derived from fruits and vegetables to remove dead skin cells, smooth texture, and improve overall skin health. Given their ability to provide visible results without chemically derived acids, enzyme peels have become a go-to option for many people seeking a more vibrant, youthful complexion without the downtime.
At Facelogic, we offer two enzyme peels to address a variety of skin concerns. Our Signature Facelift Peel targets redness-prone skin and dehydration, while our Ormedic Lift Peel is perfect for dry, sensitive, or unbalanced skin. Both peels offer a unique blend of ingredients designed to enhance the skin's natural renewal process and promote optimal skin health.
The Signature Facelift Peel
The Signature Facelift Peel harnesses the power of vitamin C, hydroxy acids, and enzymes to speed up cellular renewal and improve skin texture. Centella stem cells, botanical detoxifying complexes, and energizing compounds work together to reduce redness, combat inflammation, and infuse the skin with antioxidants. The inclusion of hyaluronic acid in the peel also ensures that the skin remains well-hydrated, with a smooth and supple texture.
The Ormedic Lift Peel
The Ormedic Lift Peel utilizes a blend of organic enzymes derived from pumpkin, pineapple, papaya, passion fruit, and mango, along with comfrey stem cells, to exfoliate the skin gently and effectively. This powerful combination helps to rebalance, regenerate, and restore the skin. All of which works to promote a healthy, youthful glow. The peptides found in the aloe vera-based formula also increase moisture in the skin, ensuring that it remains healthy and hydrated.
What Are The Benefits of Enzyme Peels?
The benefits of enzyme peels extend beyond their ability to exfoliate and rejuvenate the skin. These treatments are also gentle, making them suitable for a wide range of skin types, including those with sensitive or allergy-prone skin. They are also non-invasive, which means there is no downtime or recovery period required. Instead, patients can enjoy a quick and effective treatment that delivers noticeable results without any discomfort or visible peeling.
Enzyme peels can be particularly effective for those looking to reduce the appearance of fine lines, wrinkles, and other signs of aging. This is because they stimulate the production of collagen and elastin. This in turn helps to plump and firm the skin, giving it a more youthful, radiant appearance. Additionally, the antioxidants found in enzyme peels can help to protect the skin from environmental damage, which works to prevent further signs of aging from occurring.
At Facelogic, we believe that healthy, beautiful skin is achievable for all. Our enzyme peel treatments are just one of the many professional services we offer to help our clients look and feel their best. We utilize only the highest-quality ingredients and the latest techniques to ensure that our patients achieve their desired results. Whether you're looking to reduce the appearance of fine lines and wrinkles, improve texture and tone, or simply rejuvenate your skin's natural glow, an enzyme peel may be the perfect solution for you.
If you're interested in learning more about our enzyme peel treatments, or any of our other facial treatments, please don't hesitate to contact us today. Our experienced team of skincare professionals is on hand to help you achieve your best skin yet!
Schedule A Enzyme Peel Consultation To Discuss Your Solutions!
The Signature Facelift Peel
An effective solution for improving skin texture, with a powerful combination of vitamin C, hydroxy acids, and enzymes. While several other ingredients work to reduce redness & inflammation.
Working to rebalance, regenerate, and restore the skin's youthful glow. While the aloe vera-based formula provides moisture and hydration for healthy skin.
Other Advanced Facial Treatments:
Other Advanced Facial Treatments That Can Help Your Skin:​
Book Your Enzyme Peel Treatment
Facelogic Spa in Dallas, TX, is the first quality spa experience everyone can afford. As an essential skincare spa, we offer high-end facials and advanced facial treatments at an affordable price. Our membership program allows you to enjoy all of our services at an even further reduced price.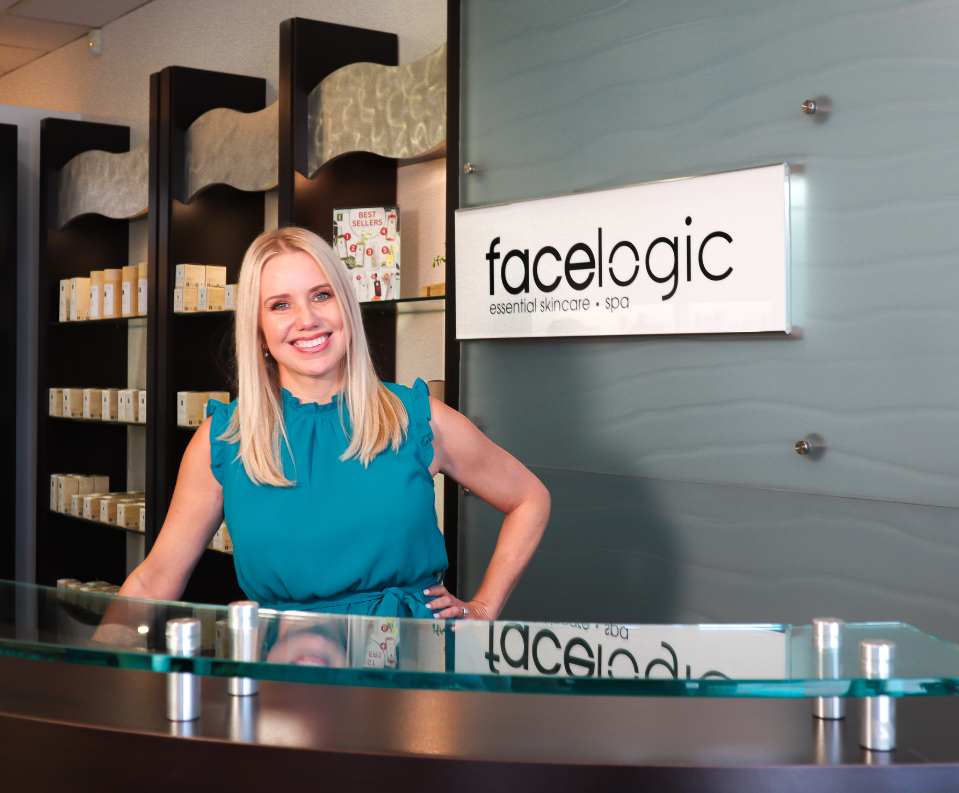 These answers are not exhaustive and only cover highlights of the full answers for each question. Always check with your esthetician about which products you are using before undergoing any treatment. Check with your doctor about medication and health issues before getting any procedure. 
Get up to $1,360 of FREE services