LED Light Therapy Treatment with Facelogic
LED Light Therapy provides multiple benefits to your skin while using a non-invasive approach suitable for all skin types!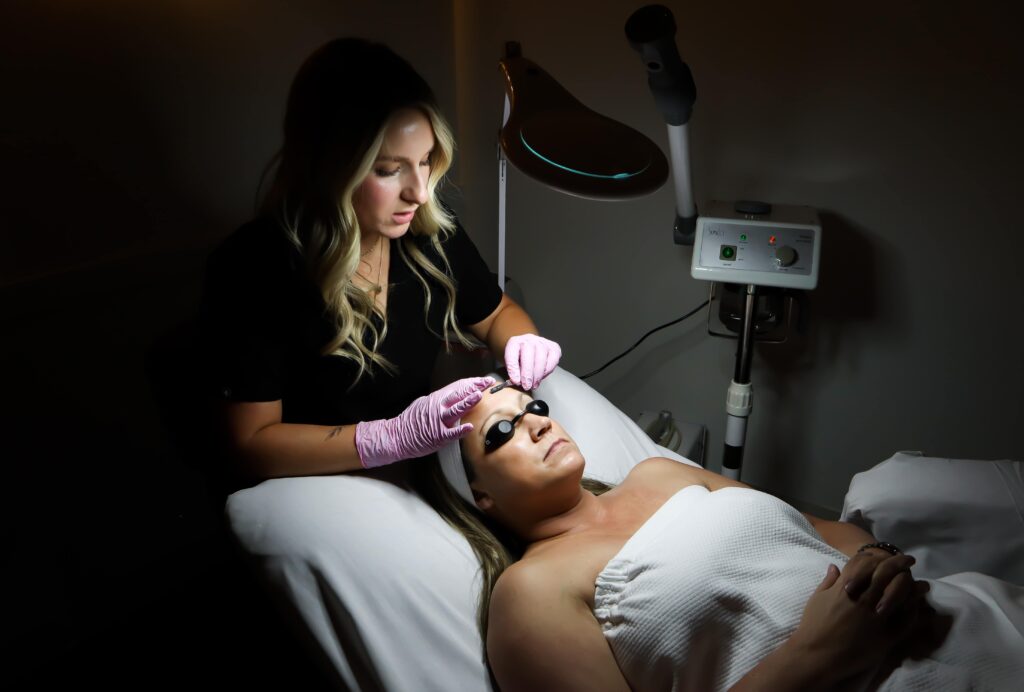 Dermaplaning is one of those beauty treatment secrets that once you experience, there's no turning back! It's a quick and painless way to give your complexion a smooth and radiant glow, and it's great for all skin types.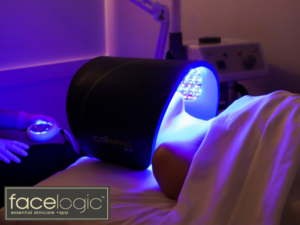 LED Light Therapy treatment offers several benefits, from  fighting acne and brightening the skin to reducing inflammation and treating wrinkles. The treatment is ideal for all skin types, including sensitive skin, as it is non-invasive and doesn't involve chemicals. LED therapy is also effective for skin conditions like rosacea and other inflammatory acne-related conditions.
What is LED Light Therapy Treatment?
LED light therapy treatment is a non-invasive skincare treatment for reducing fine lines, wrinkles, and acne. The therapy uses LED lights of different colors to penetrate the skin at varying depths, stimulating collagen and cell production, resulting in a glowing and youthful appearance. The three primary colors used in LED light therapy treatment are red, blue, and green.
How Can LED Light Therapy Treatment Be Combined with Other Facials?
LED light therapy treatment can be used in combination with other facials to provide better skin rejuvenation results. For example, after getting a microdermabrasion treatment, LED therapy can help to reduce redness, inflammation, and improve skin texture. Alternatively, after getting a microneedling treatment, adding LED therapy can help the skin to heal faster. When paired with an acne facial it will help to clear up the acne by killing bacteria.
Benefits of LED Light Therapy Treatment
LED light therapy treatment has numerous benefits, including:
Stimulating collagen production
Boosting blood circulation
Reducing the appearance of fine lines and wrinkles
Reducing inflammation and redness
Improving hyperpigmentation and uneven skin tone
Reducing acne
The LED Light Therapy Treatment Process
The LED light therapy treatment process is painless, safe, and non-invasive. You will be given safety goggles to wear to protect your eyes from the LED lights and the treatment lasts 30 minutes. After the treatment, you can immediately resume your daily activities as there is no downtime. Most clients feel relaxed and rejuvenated after the treatment.
LED Light Therapy is a fantastic way to rejuvenate your skin and restore its natural radiance. By combining this treatment with other facials, you can enhance its effectiveness, making it a perfect additional skincare service. Whether you're looking to reduce acne, brighten your skin, or address specific skincare concerns, LED Light Therapy is an accessible, non-invasive solution to your skincare needs. So, what are you waiting for? Come and experience the wonders of LED Light Therapy at Facelogic and embrace your glowing skin.
Schedule A LED Light Therapy Consultation To Discuss Your Solutions!
LED Light Therapy Pricing
LED Light Therpay Treatment
LED light therapy is a skin treatment that can address many skin concerns such as stimulating collagen production, reducing inflammation, and can kill acne causing bacteria.
Other Advanced Facial Treatments:
Other Advanced Facial Treatments That Can Help Your Skin:​
Book Your LED Light Therapy Treatment
Facelogic Spa in Dallas, TX, is the first quality spa experience everyone can afford. As an essential skincare spa, we offer high-end facials and advanced facial treatments at an affordable price. Our membership program allows you to enjoy all of our services at an even further reduced price.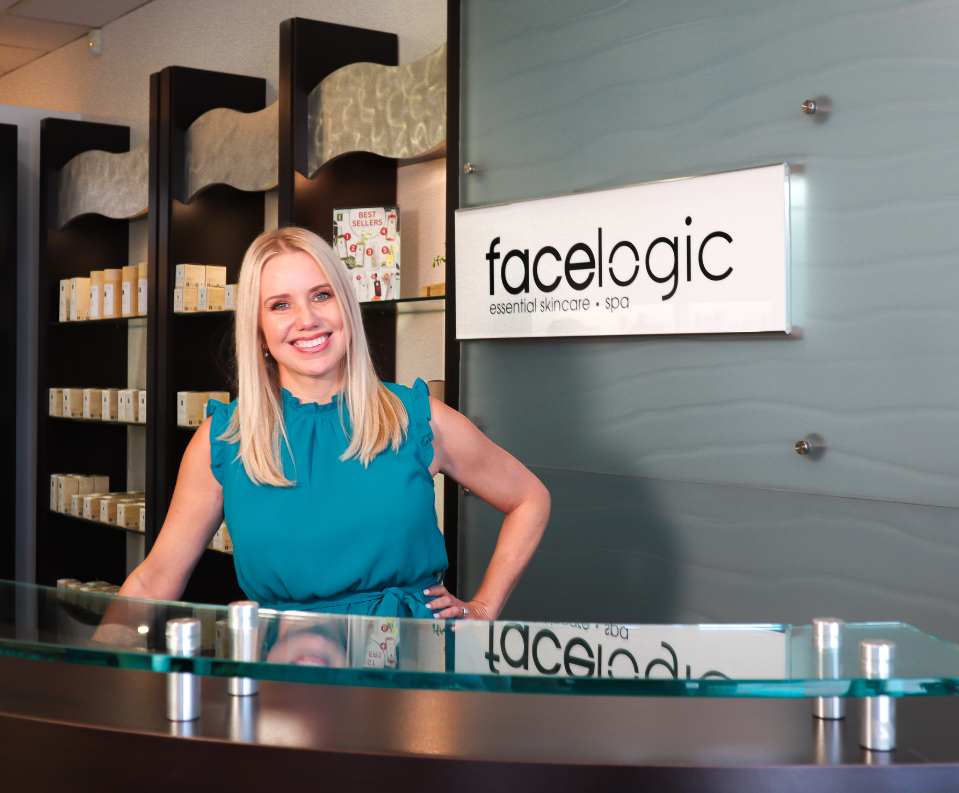 These answers are not exhaustive and only cover highlights of the full answers for each question. Always check with your esthetician about which products you are using before undergoing any treatment. Check with your doctor about medication and health issues before getting any procedure. 
Get up to $1,360 of FREE services